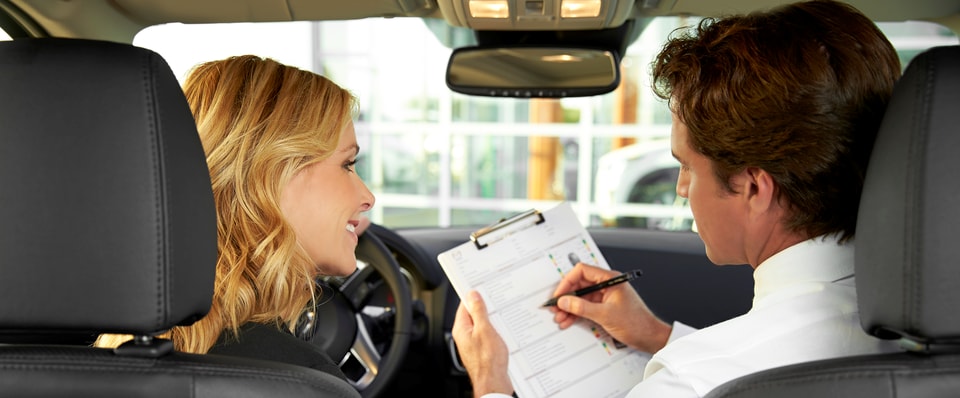 Finding a Car Loan in Hillsboro
If you have been looking at purchasing or leasing a Mazda in Hillsboro, OR, our team at Royal Moore Mazda is here to help. Just minutes outside of Portland, OR, we make the process quick and easy, allowing you to get back to your daily schedule in a vehicle that you will love. We can help you decide if buying or leasing is a better choice for your lifestyle with the car financing you might need.
Purchasing Vs Leasing
Purchasing a Mazda
Purchasing a Mazda means that the vehicle will be yours at the end of the payments, leaving you able to keep it for as long as possible, pass it down to a family member, or sell it towards their next vehicle. While these are all good things, buying comes with higher payments than leasing would.
Purchasing Benefits

The vehicle is yours. You don't have to turn it in and can keep it.
You can modify or upgrade it as you wish. Accessorize and modify!
You can sell the vehicle and might just benefit from doing so. Plus, you can do things like "trade-in" and take money off a new-to-you car.
Your vehicle has a warranty!
Drive to your heart's content. You don't have to stay under a mileage restriction.

Purchasing Costs

Your monthly payments will be higher.
Once the warranty expires you will be responsible for paying for maintenance and repair, which can be costly.
Leasing a Mazda
The main advantage to a Mazda lease in Hillsboro is price, leaving drivers with lower monthly payments than if they were to buy. This comes with the caveat of needing to follow all the rules in your lease agreement; if you go over the mileage limit, don't properly maintain the vehicle, or make any alterations to the vehicle, you will need to pay when you return the lease.
Leasing Benefits

You get latest features in entertainment, technology and safety making the driving experience that much better.
Most leases include a full warranty for the entirety of the lease.
Outstanding Mazda lease deals meaning cheaper monthly payment depending on the vehicle.

Leasing Costs

Mileage restrictions
Modification restrictions
Our Experts Are Here to Help
While this just scratches the surface about buying and leasing, our team will be more than happy to answer any questions that you are left with. We work with many of the best auto loan companies so that we can get everyone - even those with bad credit - auto loans that work with their lifestyle.
We look forward to helping as many drivers find car financing at our Hillsboro Mazda dealership.
Serving Hillsboro, Beaverton, Tigard, Aloha OR, Portland OR, Wilsonville, OR.