SUVs have grown, over the years, into some of the most popular vehicles on the market. Offering a little bit of everything, drivers from Tigard to Aloha love their jack-of-all-trades approach to the road. When you're looking for a comfortable vehicle that can handle a wide array of conditions, SUVs like the Mazda CX-5 and Mazda CX-9 can match the best their competitors have to offer.
People don't drive home in Mazda SUVs because the ways they're the same, however. They drive Mazda SUVs because of the things they do differently. While the CX-5 and CX-9 provide many of the same benefits delivered by their competitors, they also offer a superior level of performance and handling that's unique among their Beaverton peers.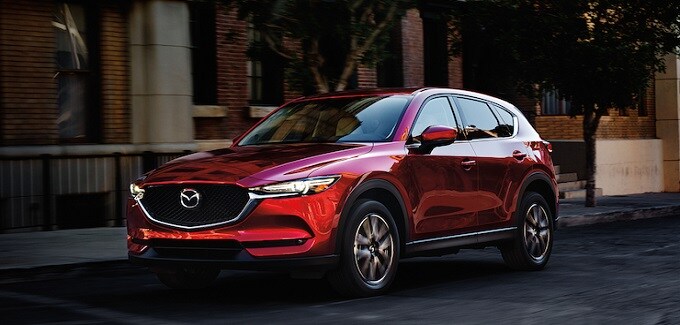 The Agile SUVs You've Been Looking for in Wilsonville
How do Mazda's SUVs achieve their unique road experience? The CX-5 and CX-9 are both built using the Mazda's principles of SkyActiv design. Built with sturdy but lightweight chassis, they're both equipped with tweaks and technologies that allow them to squeeze every ounce of performance our of engine options that might feel more modest in other SUVs.
What this amounts to for drivers in Portland is an SUV that delivers the athletic performance of a much smaller vehicle. You'll be able to weave through busy traffic like a sedan, while still enjoying the benefits of your larger SUV. Add in robust feature suites replete with popular amenities, and you get some of the most valuable and fun feeling SUVs available on the market today.
Schedule Your Test Drive Today
Would you like to try the new Mazda CX-5 or CX-9 for yourself? Give us a call at Royal Moore Mazda and our sales team can help you find a convenient time to come in and take one of our test models for a spin. We'd love the chance to show you everything our new Mazda inventory has to offer.