Move over Toyota and Honda. There's a new best car brand in town. U.S. News has recently announced its pick for Best Car Brand for 2018 and named Mazda over the big guys in the car category. The Mazda lineup offers enticing driving dynamics, eye-catching cabin designs, accommodating seats, and technology add-ons that are easy to use.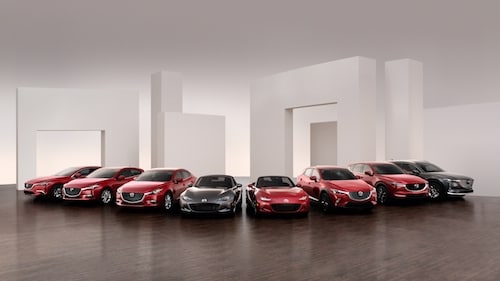 How did Mazda make the cut and finally achieve such recognition? Well, for a number of reasons that are outlined below. Not only does the Mazda lineup look sleek and modern, it has safety features and comfort to boot. There's a model to fit every need and budget as well.
Read on to see what makes 2018 the year of the Mazda. And if after your read, if you're ready for a test drive, head on over to your
local Mazda dealership
in Portland and see what all the buzz is about.
What Sets Mazda Apart from the Competition?
In its ranking breakdown, U.S. News underscored the overall superiority of the Mazda6, Mazda3, and Miata in the logic behind their decision to make Mazda the top brand for 2018 over other key brands such as Honda and Toyota that historically have outsold Mazda. But Mazda is on the rise thanks to the simple fact that these cars are impeccably designed, and with intention. Every detail is considered.
An interesting fact to note is that according to Mazda themselves, they use more clay in the development phase than any other car maker. What does this matter? Well, it allows the company to envision the car in perfect 3D form before they go to the collaboration phase with their digital designers. Taking a hands-on approach first with clay as opposed to simply relying on a computer makes a world of difference in the end result, and shows in the sleek lines of every Mazda model.
Two other things that set Mazda apart from the other car companies is performance and interior quality. Let's look at those next.
Mazda's Performance and Interior Quality
Many consumers know that Mazdas have some of the best overall performance compared to other car brands, but Mazda's interiors are exceptionally, and surprisingly, high-end. Stylish and graceful designs coupled with upscale materials makes consumers do a double-take considering the affordable price. You really get more luxury than what you'd expect from the price.
Some car aficionados have compared Mazda's design style, fit, and finishes found in its car lineup to that of Audi, a another well-known luxury brand out of price range for many consumers. Mazda has made a point of constantly improving the interiors of its cars over the past ten years. Mazda has recently announced new changes to the Mazda6 sedan to make it more lavish and plush on the inside.
Mazda believes in interiors a lot because, as they say, the average American spends 101 minutes per day behind the wheel, for a grand total of about 37,812 hours, more than four years of their life.
They believe we should make the most out of every second and a car should celebrate the drive. And this year people have taken note and are celebrating them and their wonderful designs. The Mazda is hands-down a great vehicle to commute in because the drive will be beyond comfortable. Your Mazda dealership Portland will be happy to prove this to you too!
For example, the base model of the Mazda3 comes standard with Bluetooth phone and audio connectivity, a rearview camera, two USB ports, a push-button start, HD Radio, the Mazda Connect infotainment system, and a six-speaker sound system. Not too shabby for a base trim model. The Mazda6 offers everything the Mazda3 does, but in a bit of a larger package. Its roomier rear seat makes the Mazda6 a good option for a small family.
Performance and efficiency are also a strong suit in the Mazda lineup, as the Mazda3 returns up to 38 mpg on the highway and 28 mpg in the city. It also receives top-notch crash test ratings, giving drivers added peace of mind.
If sportiness is more your thing than say the sleek lines and comfort of the interior space, then the MX-5 Miata is possibly the Mazda for you. It is one of the liveliest cars on the market to date, and its peppy powertrain and light weight make it feel quick, but safe.
With only two seats, the Miata is a practical choice in other ways if not exactly cargo. Its gas mileage of 26 mpg in the city and 35 mpg on the highway is exceptional for a sports car. Plus, it comes with blind spot monitoring, rear cross traffic alert, and lane departure warning.
Excellent Engines and Fuel Efficiency
Mazda went all out in developing beautiful and luxurious exteriors and interiors, then they topped it all off with truly top-notch engines. The Mazda3, the base model, comes with a 2.0-liter four-cylinder engine, which generates 155 horsepower. Upgrading to the 2.5-liter four-cylinder on other trim levels is an option, but the base level engine is really more than enough.
Mazda has really put great care and thought in to the creation of their car lineup, building the machines to create synergy between the exterior, interior, and engine.
Whichever Mazda you decide on, know that every car in the brand is made with great attention to detail, and that you'll get the zoom zoom in whichever model you choose.
Not sure which one to start with? Talk with a rep at a Mazda dealership in Portland to help narrow down your choices and find the model that fits your needs and budget.