Does the thought of shopping for a new car make you cringe a little bit? Does the thought of having to go all to the way to a car dealer, interacting with sales people who will not give up until they have sold a car to you, give you chills? Well, those days are gone when you choose Royal Moore.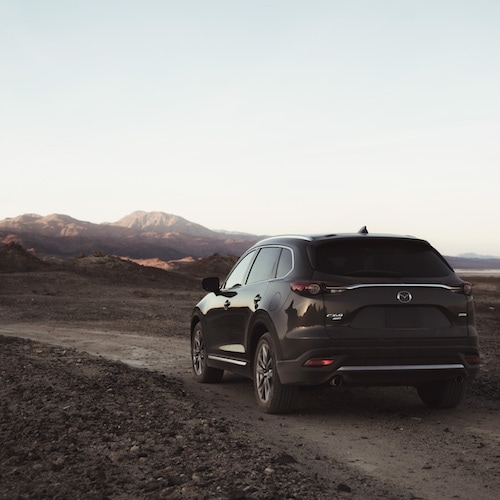 What if we told you that you can start your car shopping journey online? That's right, you can start shopping for a new car from the comfort of your own home. You do not even have to change out of your pajamas, and you do not have to deal with people you do not want to deal with!
Sounds great, right? Now where to start?
Right here
on our Mazda website, of course!
From being able to search our new and pre-owned inventory to information about financing your vehicle, our website is a fantastic resource for you to utilize when starting your car shopping experience.
Still a bit wary about starting the car buying journey on our Mazda website rather than coming into the store to chat with us? We of course welcome you to our dealership, or to give us a call anytime, but we want to make life easier for you; we understand that it may be simpler for many if the car shopping process begins online and so it's just one more option you have to connect with us.
You may not have realized it, but shopping online for a new car has become more and more popular.
Car Buyers are Spending Most of Their Time Online
According to
Autotrader's 2016 Car Buyer Journey
, car buyers spend 59% of their time online. That's more than half of their time car shopping—you are likely spending more time online than in an actual dealership! That sounds convenient, now doesn't it?
Additionally, this applies to both new buyers and used buyers; regardless of the type of car you plan on purchasing, most people are doing a lot of research online during their car purchasing process and we encourage you to get started here too.
Car Buyers are Spending More Time Researching Online than in Dealerships
Of the buyers mentioned above, who spent 59% of their time researching and shopping online, they only spent 36% of their time in dealerships or with sellers where they ended up purchasing their vehicles, or with other dealerships or sellers. That's 23% of their time that they were not in a physical location thanks to using the internet as part of their car purchasing process.
Used car buyers spent even less time in an actual dealership than new car buyers. Those interested in purchasing used cars spent 60% of their time researching and shopping online and only 35% of their time in actual dealerships or with sellers. Those interested in purchasing new cars spent 55% of their time researching and shopping online and 41% of their time in dealerships or with sellers.
Car Buyers are Usually Undecided at the Start of the Car Shopping Process
Are you unsure about the type of car that you want? This is common. Six out of ten car buyers are open to considering many different types of vehicles at the start of their car shopping process.
Even unsure of whether you want a new or used car? Many people are open to both at the start of the process! However, thanks to starting their car shopping online, these same people knew the type of car that they wanted when they visited the dealership or the seller.
On top of this, 35% of these car buyers end up only needing to visit one dealership or seller, thanks to all the research that they have already done online. Additionally, 52% of car buyers only needed to test drive one vehicle. Less time in a dealership, more time in your new (or used) car!
Car Buyers Make their Own Decisions, Not the Decision of the Salesman
Car buyers always have had the final decision in their car purchasing decisions; that has not changed. But, everyone has at least one experience where they entered a dealership or a conversation with a seller, and they are almost persuaded into something else.
When it comes to shopping online, you have all the facts, figures, and images in front of you, so you can make a decision as to what you want. You do not have someone in your ear trying to persuade you one way or the other. You have the information, you are looking for the things that you need, and because of this, you can walk into a dealership or to a seller with your mind already made up.
Car Buyers are Happier Spending The Least Amount of Time During This Process
This seems like common sense, right? No one wants a long process for anything, especially when it comes to buying a car.
Starting your shopping online allows you to do a lot of the work on your own time, rather than being constricted to the time that the dealership is open, or the seller is available. Visiting the dealership or the seller having done your research already and having in mind the type of vehicle that you would like shortens the process and leaves you with plenty of time for all the other things you have going on in your life.
Our Mazda website is equipped with all the tools and resources you need to get your car shopping started online.
We hope you perch up on your couch, with a glass of wine or cup of coffee, and utilize all the information we have just waiting for you.
Search our inventory, look at all the features of the different cars we are selling, and spend some time reading the financing options.
When you're ready to come into the dealership, we're here waiting for you and of course, are happy to answer any further questions. Please also feel free to call us with any questions you may have prior to coming in. Let's make the car-buying process fun from now on!