Looking for a new, reliable vehicle that will take you into the coming years of life's incredible adventures? Once you have made the decision to start shopping for a new car, you are often inundated with choices. Mid-size cars, mini-vans, compact vehicles, trucks, SUVs, and crossovers are just some of the options that prospective car buyers have today. If you've narrowed down your selection to a Mazda and you've determined the model you would like, next comes the part of researching what a
Mazda car warranty
will include.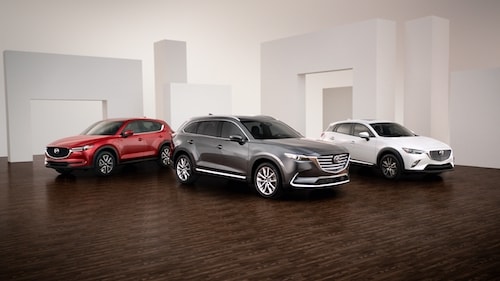 Many people spend hours upon hours searching for the right car that they want to purchase, but they do not spend as much understanding the value of vehicle warranties. However, vehicle warranties are very vital and can save car owners a lot of money and hassle. Here is everything you need to know about vehicle warranties, including what makes our Royal Moore warranty unique.
Why are car warranties important?
Buying a vehicle is a very large investment. In fact, it's one of the biggest investments that people can make in life. For that reason, it is important to do your research. A new Mazda is a very reliable choice, but no car is perfect for every person.
A new car has many complex components within it, with systems and parts that can be vulnerable to wear over time. Without a quality warranty, car owners are oftentimes left with huge repair bills that cause them to dig deep into their pockets or saving accounts.
Paying the full cost of whatever is broken can be an unexpected, stressful expense for individuals and families alike. A car warranty can help protect vehicle owners from costly car expenses; keep your rainy-day savings fund for something else and know that your car is covered.
What is the Royal Moore warranty?
Our Royal Moore Mazda lifetime limited non-factory warranty is backed by Fidelity Warranty Services, a division of J.M. Family Enterprises, and parent company of Southeast Toyota Distributorship. Our warranty will duplicate the factory powertrain warranty for the duration of your car ownership and it is included on every new Mazda that is purchased with us.
The best part: it is free of charge. We are proud to be the only dealer in the Portland Metro area that offers this unique lifetime limited Mazda car warranty.
Details about the Royal Moore warranty:
The lifetime warranty is just that – lifetime. If you own the car, you have the warranty. For example, if you own the car for 20 years, your warranty is good for 20 years. The warranty is good for the lifetime of the car, as long as you own it! The warranty is included with all new unregistered Mazda's that have less than 5,000 on the odometer at the time of purchase.
The Mazda car warranty covers the same components as the five year/60,000 mile manufacturer's warranty. There is no extra maintenance required for you to keep the warranty valid. You just simply need to follow the scheduled maintenance that is recommended inside the manual that comes with your new vehicle.
You are not required to keep your car serviced through the Royal Moore service department and are free to use whatever qualified mechanic to have your vehicle maintained. Your warranty will be covered through any ASE-Certified mechanic in the U.S. or Canada.
Why warranties matter:
Depending on the type of product you are buying, a warranty may not be necessary. But with vehicles, warranties are an incredibly valuable part of the purchase and having the assurance that your vehicle is covered is priceless.
Think back to your vehicle history and the variety of repairs that you have had to cover over the years. Perhaps all those repairs on your car are what led you to decide that it was time to make the leap to purchase a new car. How many vehicle breakdowns have you experienced? What kinds of problems have your other cars had that could have been covered by a quality warranty? How much out of pocket have you spent over time with out-of-warranty repairs?
Even though you may not experience the same problems or issues with your new car as you did with your vehicles in the past, it is very important to plan for the unexpected. New cars are more reliable than ever, but you never know when a repair may be needed and knowing that your repairs will be taken care of makes many vehicle owners more comfortable. Warranties matter because they provide peace of mind.
We understand that car shopping can be overwhelming and understanding vehicle warranties can add to the confusion. But buying a new car does not have to be stressful – it can be a fun and exciting time figuring out which car is right for you.
If you still have questions about our vehicle warranties and what is included, our experienced team at Royal Moore Mazda is happy to sit down and talk with you about the inner workings of the warranties, so you can be sure you know all the necessary details.
No matter what, we're committed to providing excellent service throughout each step of the vehicle buying process.
Contact us today
to schedule a test drive! Once you've found the ideal vehicle for you, let's discuss our various financing options and address any additional questions you have about our warranty. We look forward to your visit.