Buying a new car is a very important financial decision, which can cause shopping at a dealership to be incredibly stressful. When making such a significant purchase, you will want to be as prepared as possible. Do the research, know what features you want, make sure your insurance is set up, and decide whether you want to lease or buy.
But even if you think you're arriving at the dealership totally prepared, you're going to want to ask some questions before you make a final decision.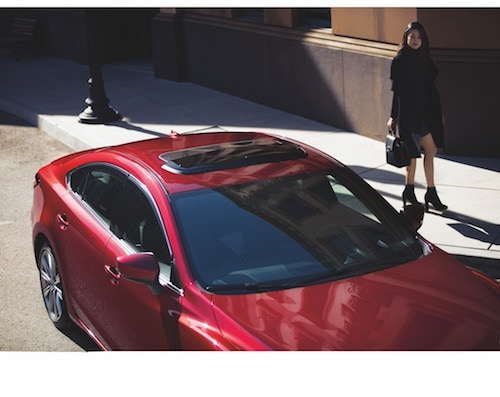 What are the essential questions you should ask when you visit a Portland dealership? Let's go over them below.
1. What cars do you have that will suit me the best?
Perhaps you've already decided exactly which car to purchase before you go to the Portland dealership. If not, it can be easy to feel overwhelmed by all the choices available on the lot. Ask yourself some questions, and then make a list ahead of time of what you want out of your future car.
What is your price range? Will this be your primary or secondary car? How much seating room do you need? What about storage? Will you need the car for work? Will you be driving long distances often, or will you be going on any road trips? What types of terrains will you will encounter when you drive? How important is fuel economy?
Once you get to the dealership, discuss all of these wants and needs and see what the dealers recommend.
2. Can I take it for a test drive?
Taking a car for a test drive is often an extremely helpful step toward making a final decision. Customer reviews can be a great resource, but you shouldn't just take another person's word for it. Ultimately, you are the only one who can really know whether or not a car is the right fit. And the only way to know that is to experience it in full, instead of just looking at it.
When you are on the test drive, try to replicate the way you'd drive the car everyday as closely as possible. Sometimes you can also ask if the dealership will let you take the car for an extended test drive, even an overnight one. Portland dealership Royal Moore Mazda conveniently lets you
schedule a test drive
on their website.
3. Where is the nearest dealer/authorized repair center to me?
Maybe you live outside of the metropolitan area, but decided to go to a Portland dealership to find the best selection for your ideal car. Even if you find the perfect car at a great rate, you're going to run into a lot of trouble if there isn't a service center anywhere near you.
Obviously, you know that your duties don't just end as soon as you make the purchase. Owning and maintaining a car is an enormous responsibility and you'll want to be sure you have all of the conveniences you need readily available. Also, your warranty might make it a requirement that repairs and maintenance are done by an authorized shop.
In general, try to learn as much as you can about potential repairs. Ask what the most common repairs are and how often the car will probably need them. The dealer should also be able to tell you about the vehicle's repairs or maintenance plan.
4. What is the warranty coverage?
It is extremely important that you know as much as possible about your warranty before making a final decision. The warranty will show you how much faith the manufacturer has in the car. Warranties can vary based on the manufacturer, model, and year. The car comes with a basic warranty, also known as the "bumper-to-bumper," and a separate powertrain warranty.
The basic warranty covers the parts of the car that were factory-installed, from the front of the bumper to the back, hence why it's known as the "bumper-to-bumper." The powertrain warranty covers what the automakers manufacture, such as the air conditioning, stereo, engine, and transmission.
Read the warranty very carefully, and make sure to speak up if you have any questions! Knowing exactly what the vehicle's warranty covers will prevent you from ending up surprised and inconvenienced later.
You should also ask how long the warranty coverage will last. Typically, the basic "bumper-to-bumper" warranty will cover about three years, or about 36,000 miles, while the powertrain warranty will usually last longer. Sometimes there will be an offer of an extended warranty, which can cover up to ten years. Unfortunately, if the extended warranty seems a little too good to be true, there may actually be a catch. In some cases, these offers may indicate there are some underlying problems with the vehicle.
5. What is the actual price of the car after fees and licensing?
The final cost of the vehicle will not just be the manufacturer suggested retail price, so make sure you know exactly what additional fees you have to pay. Sometimes dealers include fees that you will not be made aware of unless you ask. These additional fees typically include sales tax, registry costs, tire recycling fees, a state licensing fee, and a documentation fee.
Take the time to understand what all these fees mean as well. For instance, a documentation fee is what you are charged for filling out the contract and is a fee that all car dealerships will include. However, some fees may be more questionable than others. A dealership may try to add on handling fees and advertising fees, for example, which are not official fees, meaning you are not required to pay them.
Remember to find out as much information as possible so you aren't blindsided by anything later. And keep in mind that the dealership is there to help you choose a car you love. You don't want to end up with a car that's not exactly what you wanted and regret that you didn't speak up when you had the chance. So, be sure to relax, do your research, go in prepared, and don't be afraid to ask as many questions as you need to.